Dummy Cheap Build: AR-15 on a Budget
For the Cash Strapped ArmaLite Enthusiast
Overview:
If you are new to guns, or just looking to explore the AR-15 platform you may be wondering where to start especially if you're on a budget. While there are many different tutorials and AR build guides out there, this build break down will be aimed to provide you with the best bang for your buck. When it comes to building an AR-15 there are more options than a Chinese buffet and if you're a broke college degenerate like I was at the time, your gonna want to find the best gear for the best price.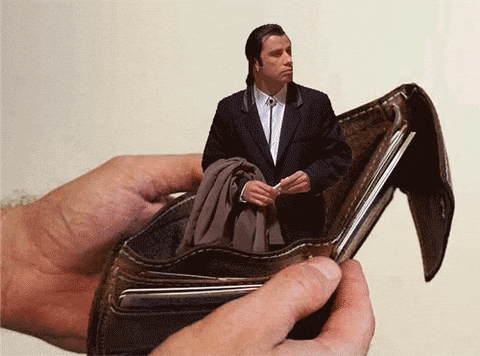 When researching this build I was not only looking for the most budget-friendly options, but also the simplest and easiest possible build that I could put together within the confines of my apartment workshop (Kitchen Table). This was my first AR build so I was and am by no means an expert. That being said, this turned out to be a pretty successful first time, which I can't say is the case for all my first times but that is a story for another day.
Parts List:
Build Specifications:
Barrel: .223 Wylde – (Shoots both .223 Remington and 5.56×45 Nato) – Parkerized Barrel
Upper Receiver: Anodized – Standard
Forged 7075-T6 High Strength Aerospace Aluminum, A3 Flat Top with 12″ MLOK Rail, M4 Feed Ramps, Ejection Port Cover & Forward Assist. Type II Hard Anodized MIL-A-8625.
Bolt Carrier Group (BCG): Nitride- Upgrade
Material – 9310 Steel (Bolt), 8620 (Carrier), M16 Cut, Grade 8 Screws, Staked Gas Key, MPI Magnetic Particle Inspected, HPT High Pressure Tested (Batch), Shot Peened for Increased strength, Finish – Nitride
Lower Receiver & Parts:
Stripped Lower Receiver .223 / 5.56 Multi-Cal for AR Type Rifle by Anderson Manufacturing. 7075-T6 Aluminum Forging.
Milspec Lower Parts kit with basic 3.0 oz buffer, and carbine length gas system.
Performance:
After putting a few hundred rounds down range, the build seemed to hold up nicely. She remained solid and steady and took whatever cheap ammunition I fed her. After a while, however, I started to notice multiple failures to feed. Ohshit.jpg
Being the intellectual that I am, I initially thought that I needed a new buffer spring, but that was before I learned about the intricacies of the AR gas system. Essentially, my hours of research could have been avoided if I had just taken apart the handguard and actually looked at the gas block. Turns out I just needed to tighten the set screws and push in the gas block pin. After that, she worked like a well-gassed charm.
Overall Impressions:
As far as budget builds go, I don't think you could get a much better value/assembly effort ratio than with this build. However, I would definitely advise someone who gets the upper receiver fully assembled to actually check all the parts themselves to see if everything's installed correctly.
Ceratac offers a lot of customization options so you could get a bare-bones AR-15 upper set for less than $400, but you have the option to get a few cosmetic and functional upgrades. The only upgrades I chose were the MLOK handguard and Nitride finished BCG which were well worth the extra few dollars.
I would definitely recommend this build to anyone who is interested in assembling their own AR rifle but may not want to break the bank.
In the end, it was a great first build experience. She's not the fanciest girl at the bar, but she's cheap and a lot of fun. In my opinion, you can't get much better than that for under $500 unless you're in Thailand.
If you enjoyed this post, check out our other firearm and review articles here!