EDC Flashlight: NEBO Inspector – 4 Month Review
Introduction
In search of an EDC flashlight (Everyday Carry) that will provide me with tons of lumens, portability, rechargeable batteries, and several minutes of light, I ran across the NEBO Inspector RC.
Breakdown

360 Lumens

Rechargeable

4x Zoom
---
This beast of a light boasts 360 lumens of brightness that can be funneled down into a direct beam or opened up into a shower of light on a large area.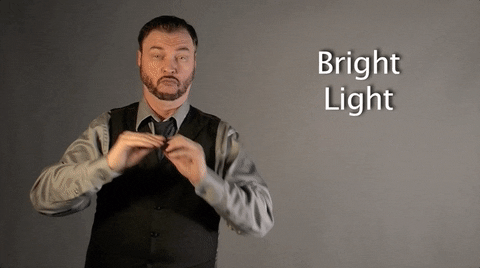 Lets take a look at a break down on the features of this piece:
---
Specifications
360 Lumens
IP67 Waterproof – 1 Meter / 30 Minutes
Rechargeable via Micro USB Cable
4x Zoom Factor

3 LIGHT MODES (Rechargeable Battery)
• High (360 lumens) – 1 hour / 125 meters
• Low (120 lumens) – 3 hours / 70 meters
• Strobe (360 lumens) – 25 minutes / 125 meters
3 LIGHT MODES (AAA Batteries)
• High (100 lumens) – 1 hour / 90 meters
• Low (30 lumens) – 4 hours / 50 meters
• Strobe (100 lumens) – 25 minutes / 90 meters
Rolling in at the $30 price point, this light is going for a fair price in my opinion. Taking a look at its competitor from Streamlight, the Stylus Pro, these are fairly comparable. The Stylus Pro is ~$10 cheaper but the the Inspector is 110 lumens brighter. I think it is worth the extra cash, therefore I personally purchased the Inspector.
---
Performance
Direct Beam

Flood
The above pictures are taken on a 200 Yard Range. The smallest dirt pile in the front is 50 yards away.
---
Every Day Carry Impressions
Overall, this is a solid choice for an EDC Flashlight. I enjoy having a flashlight on my person everyday and after adding a flashlight to my EDC within a week I knew it was a good decision for me personally. Staying late at the range in the evening and cleaning up targets and stowing away firearms, the Inspector RC has proved very useful. If you are considering adding a light to your EDC, I would recommend you give the Inspector a go.
I love the fact that it is super bright and can rain a beam of brightness on anything I point it at. The waterproofing is a nice peace of mind as well, for those range days when I get caught in a storm trying to clean up targets.
The overall size of this light is decent, it is a little long for my tastes, but all-in-all, not bad. The pocket clip could stand to be a little stronger, but it is reasonable. The fact that this is a rechargeable light is AWESOME. No batteries!
---
Complaints
I wish this light was a little shorter in length.

Don't get me wrong, it can definitely fit in a male pants pocket, but if you are a female, you may have to move this one into your back pocket to make it fit.

The pocket clip could be a bit stronger.

Again, small complaint here, but a stronger pocket clip would make this a little better product. If you run this light in your back pocket, it will probably fall out from time to time.

The Charging Port Access.

Access to the charging port can be a little difficult. It is a counter threaded light cover that spins around the light and slides down to reveal the charging port. This can be a little tight to get loose due to the rubber o-ring securing it and providing that water proofing.
---
Final Thoughts
Buy it.