Budget Pistol Review – Taurus PT709 Slim
In the world of handguns, it can be difficult to find a cost-effective reliable option for concealed carry. There are many 'budget' pistols available from common manufacturers with varying levels of reliability.
This brings me to my choice for a budget concealed carry pistol the Taurus PT 709 Slim.
Overview:
This pistol features a very slim design which includes textured grips with build-in finger grooves for added comfort. There is also an easily toggled thumb safety by the slide as well as a built-in trigger safety.
The 709 features a single/double action trigger with a long but crisp trigger pull. The trigger defaults to double-action when there is no round in the chamber, but switches to single-action after the first round is cycled. This system alleviates trigger tension if you decide to carry with one in the pipe.
However, a big downside to the 709 is that it was sadly discontinued in the last few years. Luckily you can still find them on online retailers and your local gun store may even have a few used models lying around.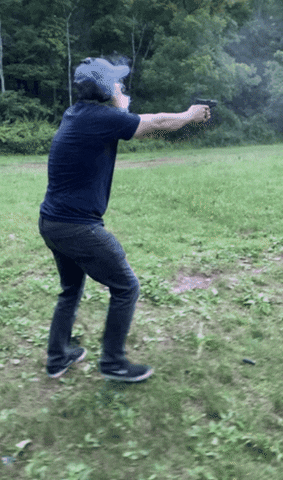 Taurus is one of those brands that carry somewhat of a notorious reputation in the gun community. Some of their products have been known to have reliability issues, and because of that have earned a negative perception.
Luckily, out of the few Taurus firearms I have used or owned, I have not had any issues. The 709 Slim is no exception to this as I have put hundreds of rounds down range without any malfunctions.
Specifications:
Barrel Length: 3"
Overall Length: 6.25"
Overall Height: 4.5"
Caliber: 9mm
Overall Width: .95
Weight: 10 oz
Trigger Pull Weight: 5lbs
Magazine Capacity: 7+1
Pros:
The slim and light frame of the 709 makes it easy to conceal
The single/double action trigger system is very smooth and offers no resistance when there is a round in the chamber
The price point on the 709 is by far its greatest asset. These can usually be found for around $200 MSRP which is a great deal
Cons:
The low magazine capacity may be an issue for some
If you have larger hands, the grip may be too short for you, and you may require grip extensions for your magazines to be able to fit all your fingers on the handle
Since this model has been discontinued, there might be an issue finding them in new conditions at your local gun store. However, you may still be able to find some lightly used to new models online.
Final Thoughts:
Although Taurus might not be the most reputable brand, I have not had any performance issues with the 709 slim. While some might be skeptical of Taurus branded products, owning this pistol has given me a new outlook on their products. I like my budget pistols how I like my women cheap, reliable, and Brazilian.
The bottom line is if you are on a budget but are looking for a reliable concealed carry pistol, I would highly recommend the Taurus 709 Slim if you are able to come across one.
What is your go-to budget pistol? Let us know in the comments below.
If you enjoyed this post, check out our other firearm and review posts here!